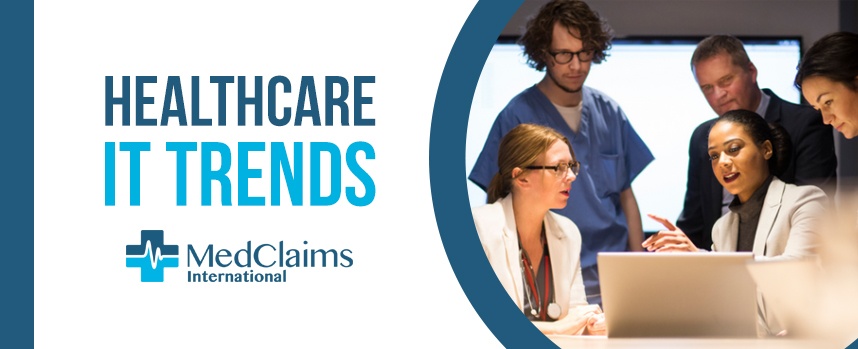 The current healthcare system in the United States isn't completely clear, but one thing seems for certain: the industry will continue to innovative its information technology. Big changes were anticipated last year, and while some of those predictions fell short, the industry in general has adopted more advanced technology. Here are 4 IT healthcare trends that are on the rise.
1. Greater Adoption of E-Commerce
Patients have been clamouring for e-commerce options in healthcare for a while, Fast and reliable e-commerce solutions are offered in almost every other industry, and healthcare providers may no longer be able to fight the demands of consumers who know there are no longer good excuses for opaque billing practices. The technology exists to give patients access to things like eligibility, pricing, online scheduling, and personal health records.
2. Telehealth Reaches More Patients
With the CDC's National Center for Health Statistics reporting that most emergency room wait times average almost an hour, it's more clear than ever that patients need an option for seeing a healthcare professional when they don't necessarily require direct physical intervention. This is now possible with the improvement of technology and the ability of providers to recognize and fix the problems that came in previous years.
3. Heavy Investment in IT Security
As more patient information is put on the cloud and on local networks, criminals will have greater incentive to get that data in order to commit fraud and other crimes. Huge data breaches occurred in the past few years, highlighting the need for greater investment in security solutions. While experts predict great spending in this area, investments aren't expected to reach the levels needed to adequately secure protected health information.
4. More Data on the Cloud
Healthcare providers have learned how to leverage the cloud with their own networks and even take advantage of multiple cloud services at the same time. Growth in this area will likely accelerate. According to research by MarketsAndMarkets, the cloud computing in healthcare market will reach $9.48 billion by 2020.